Book Your Cheap Brisbane Rental Car Here!
Having a rental vehicle in Brisbane is the smarter way to travel, it gives you the freedom to go where you want, when you want, without the limitations of taxis or public transport. But you probably already know that as you are most likely here looking for a cheap Brisbane hire car. So let me cut to the chase, I'm sure you are asking "why should I book my rental car with you guys? why not just book directly with Avis or Hertz?" Well I'm glad you asked, there are a number reasons why you should book your next hire vehicle with us, let me explain.
Guaranteed Best Deals: This is probably the number one reason you should book your vehicle online with us. We guarantee that you WILL NOT find a better deal on a Brisbane rental car anywhere else.
Book Now & Pay Later: Who doesn't like to pay later? In most cases we do not require your credit card or payment to be made when you make your booking. Which is great news, so you can lock in a cheap deal well in advance and not have to worry about payment until you arrive to pick up your hire vehicle from the depot.
Largest range of pickup and dropoff locations including the Airport and City: Comparing a number of top rental suppliers gives you access to the largest range of depots to make your rental experience just that little bit easier, arriving at Brisbane Airport? Pick your car up from there, staying in a particular part of town? There is bound to be a depot nearby.
Modern and Safe Vehicles: One of the best things about comparing only the top car hire brands is that they are continually updating their fleets with newer and safer vehicles, which is great for the customer but slightly annoying for us as it means we are continually updating our system.
FREE to Book, Update or Cancel: Nobody likes fees and we know life sometimes throws curve balls so we don't charge any fees to book, update or cancel your reservation.
Two minutes: No not the noodles, the small amount of time it will take you to find and book the perfect rental vehicle for your Bribane experience.
If for some reason you are still reading and not already trying to nab a cheap Brisbane car rental using the form above you may be after some instructions on how to use our system to it's full potential, and that's fine some people may need a little more explanation than others. So let me run through how to book a hire vehicle online with us in 3 simple steps, which you may already know from above should only take you 2 minutes to complete, but who knows, after my expert training below you may be able to take the world record for fastest hire car booked online!
Enter your travel details into the form above and click the search button. Our fancy system will go out and get all the available deals.
Browse through all the collated deals, filter by price, supplier, car size, car type or transmission type and click to chose the vehicle that best suits your requirements.
Review your vehicle choice and travel details, complete your personal details and click the book button
And..... BOOM! you are done, how simple was that. Did you get the world record? Don't forget to either print off your booking details you will receive in an email or better yet just have access to the email from a phone or iPad when you go to pick up the car.
Brisbane Driving Tips
The number one tip I can give you (probably only applicable for international tourists) is that in Australia we drive on the left side of the road. So keep that in mind when you are cruising around in your hire car the last thing you want to do on your holiday is get into a prang. It's weird that we drive on the opposite side of the road to other places in the world, do you know why that is? no me neither. It just seems strange, I would have thought it would have been much easier for everybody to have it consistent everywhere in the world.
Parking Tickets. We all hate parking tickets and Brisbane is notorious for issuing them. So save yourself the money and hassle and keep on top of your parking situation.
Toll roads. Yes there are Toll roads in Brisbane, some car suppliers include this in their cost others don't and they are forever changing their policies around this so the best thing to do it check with the pickup depot to understand what their particular policy on toll roads is that day.
Rental car insurance. Having insurance is always recommended, but make sure to check your travel insurance terms or credit card terms as in many cases they cover car rental insurance. You don't want to be paying double.
Brisbane, Queensland
Now you are done with the fun part of book your Brisbane hire car you will probably want to plan where to go, what to see, what to eat, where to stay and all that super fun stuff you are going to Brisbane to do. If so read on below...
Brisbane is the capital city of the state of Queensland and the third most populous city in Australia behind Sydney and Melbourne housing some 2.4 million people. The city of Brisbane is located on the Brisbane river and was originally founded in 1842. Brisbane is a very popular tourist destination also acting as the gateway to other popular cities such as the Gold Coast and Sunshine Coast. As of late Brisbane has been in world news infamously for the many severe floods that have devastated the city. Being such a large city there are a huge number of things to see, to do, places to eat and stay. I'm sure you will love exploring this large and interesting city.
If you want to learn a bit more about Brisbane take a look at this great video by Expedia.
Top Things to See and Do in Brisbane
Lone Pine Koala Sanctuary
Brisbane's Lone Pine Koala Sanctuary is one of it's top attractions for both local and international tourists alike. Located only a short distance from the Brisbane city it is a perfect rental car destination. The sanctuary is the world's first and currently largest Koala sanctuary, home to over 130 Koalas and number of other Australian animals such as Kangaroos. Visitors to the sanctuary can get up and close to the wildlife, they can even hold and feed them.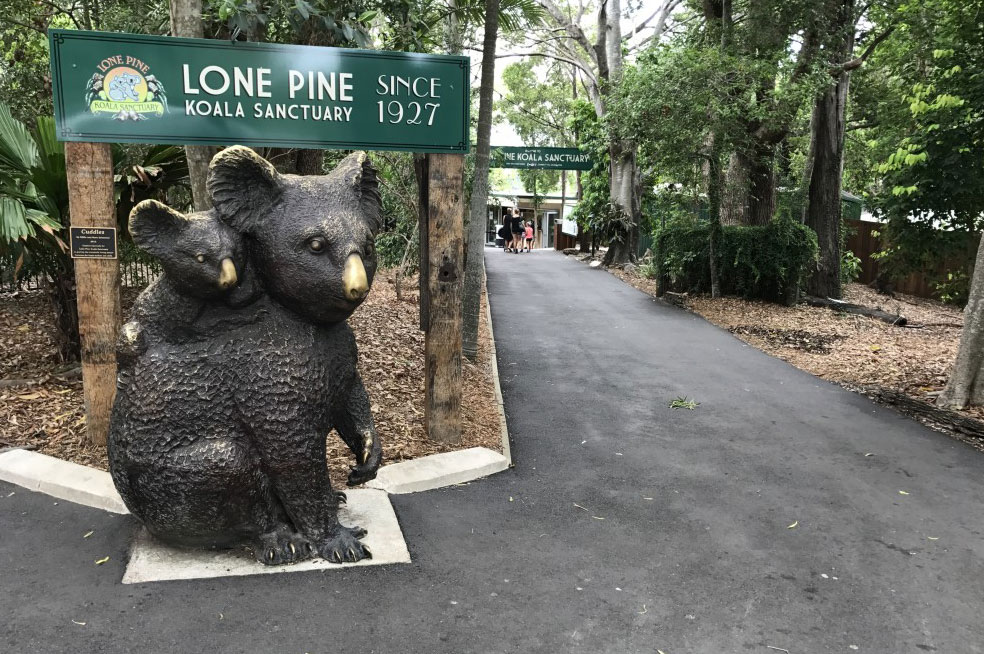 For more information check out their website here
City Botanic Gardens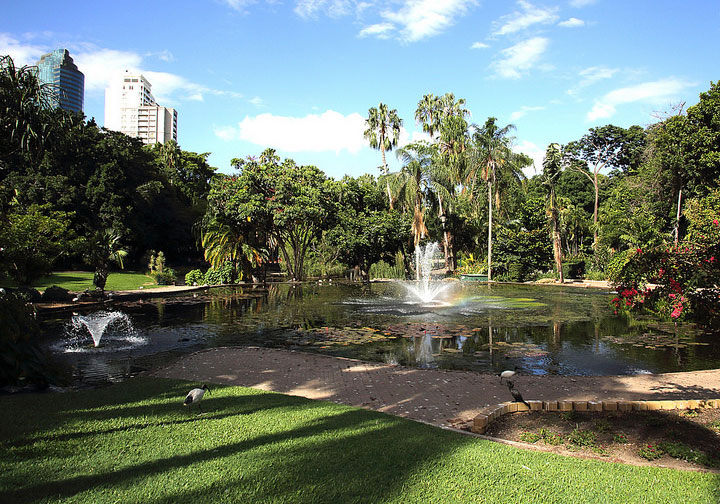 The Brisbane City Botanic Gardens is the oldest park in the city and houses many different exotic species of trees and plants. The gardens are very popular to walk, cycle, bird watch and to just relax and hang out with family and friends. There are also free guided walking tours that operate Monday to Saturday taken by volunteer guides if you are after a bit more information about the gardens.
Click here for more information about the gardens.
Mount Coot-tha Lookout
Another great place to drive to in a hire vehicle from the Brisbane city, the Mount Coot-tha Lookout offers spectacular views of Brisbane and out over to Moreton Bay, views are equally good at both day and night. Also near the lookout are some other popular attractions including some botanic gardens, a planetarium and a herbarium.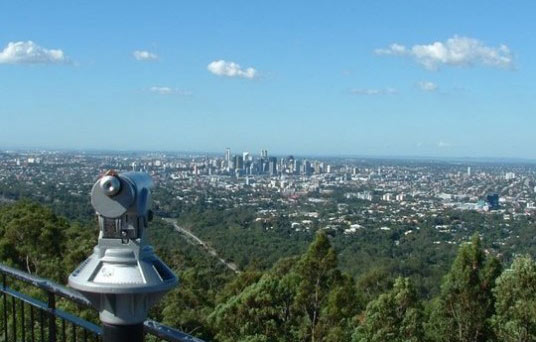 Brisbane River Cruises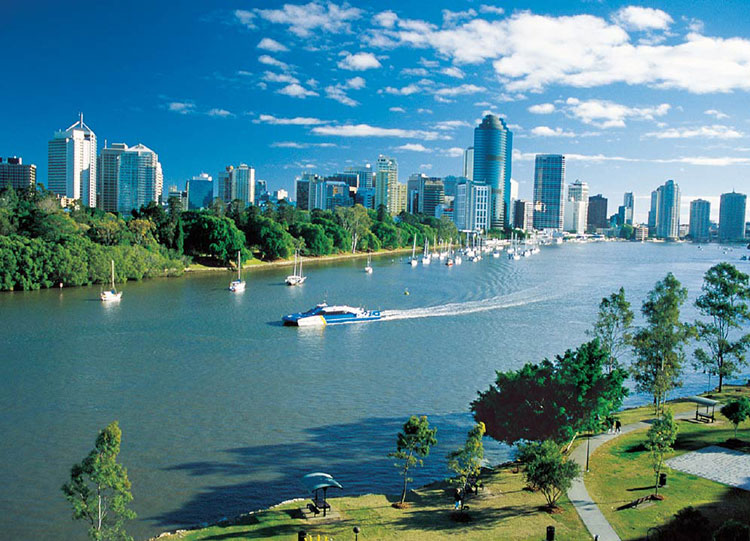 Take in the wonderful views of the city of Brisbane from the river. There are many different cruise options available and even a 24 hour hop on/hop off service. So take a load off and relax whilst taking in the sites and learning a bit this great city.
Queen Street Mall
The Queen Street Mall is one of Brisbane's colourful shopping precincts with more than 700 shops which sell local Brisbane products, Australian products and also a wide range of popular international products. Each Wednesday the bridge end of the mall hosts a popular farmers market selling local produce, flowers and artisan products.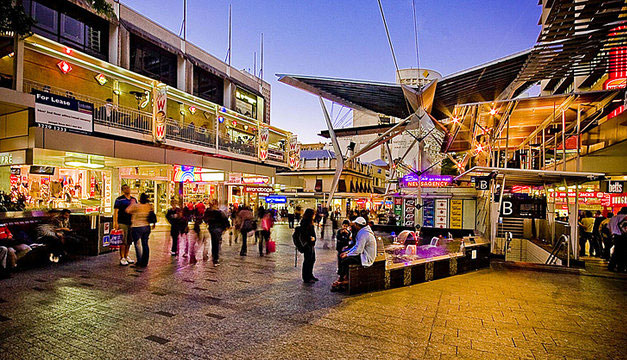 Best Places to Eat in Brisbane
The best places to eat are not always the most expensive, so below is a mix of cheap and expensive great places to eat.
Eat Street Market
If you are looking for variety and a cheap eat the Eat Street Market is the place to go. Open on Wednesdays there is every type of cuisine you could imagine all located inside rustic shipping containers.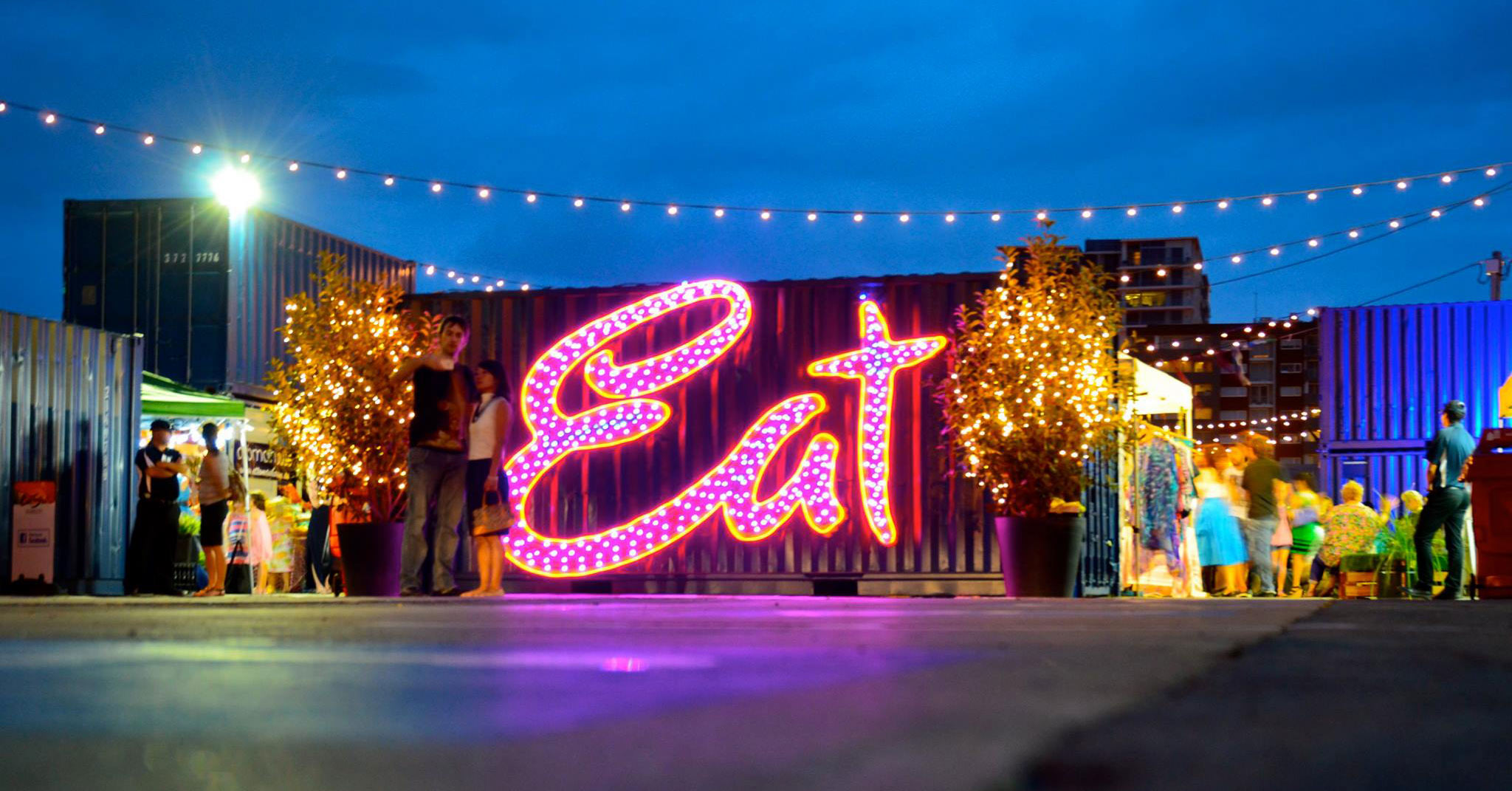 Cafe O-Mai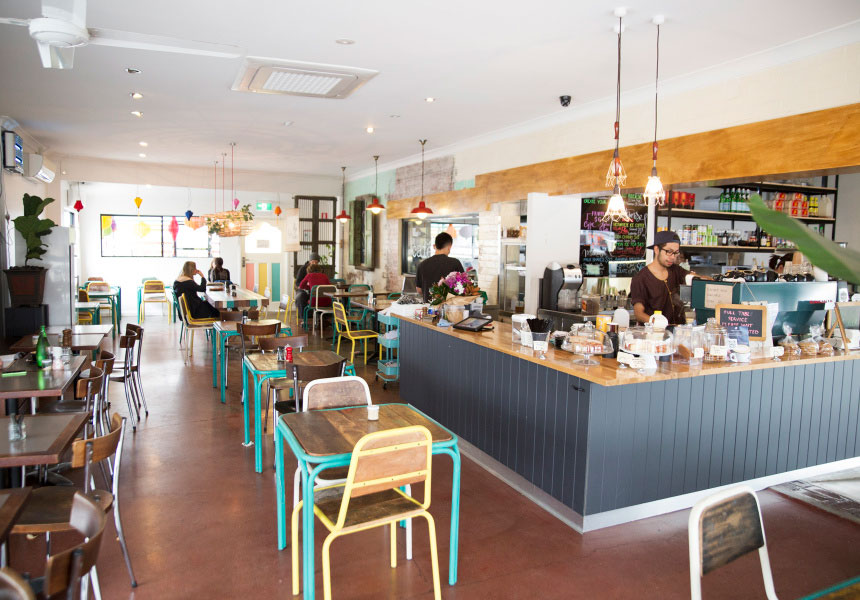 Cafe O-Mai is a very popular and cheap Vietnamese cafe that serves a range of traditional vietnamese dishes including baguettes. They also bake all their own breads, cakes and biscuits on site.
La Vue Waterfront Restaurant
If you are looking for a elegant, comfortable and modern dining experience with spectacular views over the Brisbane waterfront then La Vue is the place to go.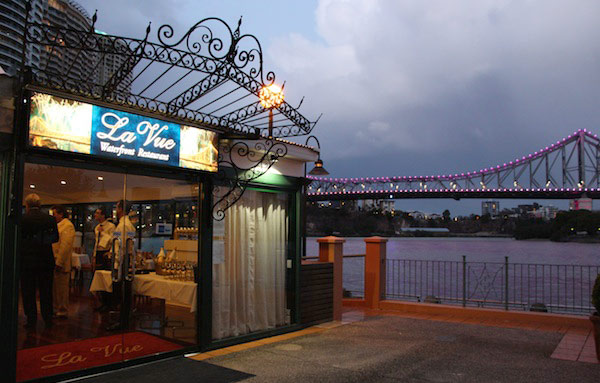 Brisbane City Car Rental Depot Locations
Below are the current depot locations in the city of Brisbane.
Avis Fortitude Valley Car & Truck Hire
728 Ann Street
Fortitude Valley
,
QLD
4006
Australia
Avis Brisbane
53 Albert Street
Brisbane
,
QLD
4000
Australia
Budget Brisbane
53 Albert Street
Brisbane
,
QLD
4000
Australia
Europcar
728 Ann Street
Fortitude Valley
,
QLD
4006
Australia
Europcar Sofitel
SOFITEL BRISBANE - 249 Turbot Street
Brisbane
,
QLD
4000
Australia
Enterprise
Festival Carpark, 53 Charlotte Street
Brisbane
,
QLD
4000
Australia
Hertz
55 Charlotte Street
Brisbane
,
QLD
4000
Australia
Thrifty
49 Barry Parade
Fortitude Valley
,
QLD
4006
Australia