Cheap Car Rental in Toowoomba
We are here to help you get the best possible deal on your next hire car booking in Toowoomba. No more searching through various car rental companies websites scouring for the best deal, we combine all available vehicles from Avis, Budget, Hertz, Europcar, Enterprise & Thrifty in the one place so you can easily choose the cheapest and best vehicle that suits you at the cheapest price available online. It will only take you 2 minutes to complete our entire search and booking process and best of all you do not have to pay for your booking upfront. We don't require any credit card details to make a booking, you sort payment out when you pick up your vehicle from the depot.
Toowoomba - The Garden City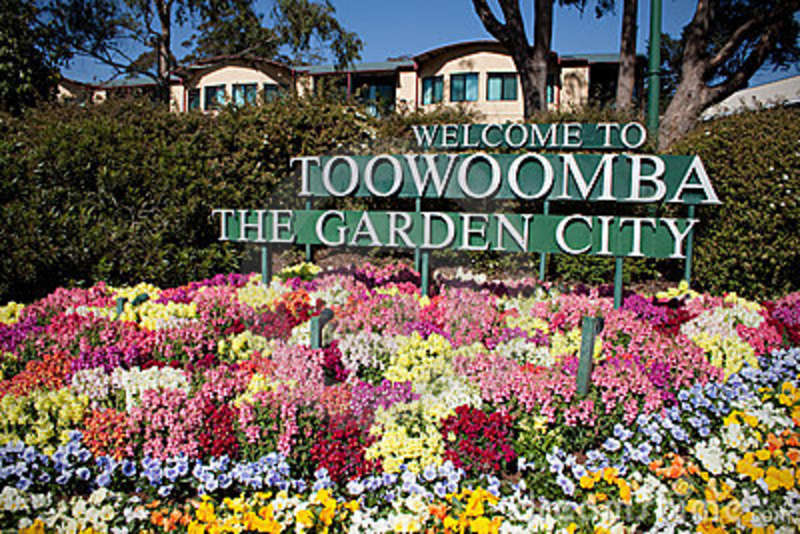 Toowoomba, also known as the 'The Garden City' is located in the southern part of the Australian state Queensland. It's current population is around 130 thousand people making it one of Australia's largest rural cities. The city of Toowoomba is situated at the top of the Great Dividing Range and is surrounded by lush grazing land called 'Darling Downs'. As Toowoomba is around 700m above sea level it elevated position and proximity to the sea means that Toowoomba doesn't get quite as hot in Summer compared to other QLD and Australian cities. The cities history dates back to 1816 when it was first used as a farming area due to the lands being very rich for farming and grazing. The city really started to grow after the railway was built in 1867 and it now has three universities and is the heart of south east Queensland. It's 'Garden City' nickname comes from the deciduous trees that line many of its main streets.
Toowoomba's Points of Interest
The Royal Bull's Head Inn predates even the city of Toowoomba itself. It stands in Drayton, which was once a town in its own right but which became a suburb of Toowoomba as that city grew. Built in 1847 by William Horton, a transported English convict, it eventually fell out of use but was restored to its former glory in the 1970s. It now acts as a showcase of life in 1870s Queensland.
If you're in the area in September, you should catch the nationally-renowned 'Carnival of Flowers'. Special antique steam trains shuttle visitors from Brisbane, 120km away, to recreate the pioneer atmosphere of early rural Queensland. Parks and gardens spend months preparing for the festival, which is one of the biggest horticultural events in the country. There's also a contest for best domestic garden, which sees neighbours engage in cut-throat competition, and a flower float parade.
Car Rental Depots In Toowoomba
Avis Toowoomba Car and Truck Hire
260 Ruthven Street
Toowoomba City
,
QLD
4350
Australia
Budget Car and Truck Rental Toowoomba
262 Ruthven St
Toowoomba City
,
QLD
4350
Australia
Europcar Toowoomba
235 Ruthven Street
Toowoomba City
,
QLD
4350
Australia
Hertz Car Rental Toowoomba
195 James St
Toowoomba
,
QLD
4350
Australia
Thrifty Car and Truck Rental Toowoomba
2-8 Water Street
Toowoomba
,
QLD
4350
Australia